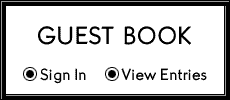 Never before has an artist captured the very essence, chemistry and mannerism of this world famous celebrity, Mr. George Jones! Ron's an incredible entertainer and has had great success performing on his own for over 40 years with other well known venues such as: Carnival Cruise Lines, Major Hotels, Clubs, Lounges, Theaters and many others in the entertainment field. Having spent his lifetime performing throughout the United States, Ron Crites has created a name for himself as "TheQuintessential George Jones Tribute Artist." His show has earned him the respect as one of United States best entertainers! Since his first appearance on stage in Orlando, Florida in 1972, Ron Crites has earned his title as  "The Best George Jones Tribute Artist". His show is undeniably one of a kind. One that will make you feel as if George Jones is "still in the house". Not only will his show bring back fond' memories to those who knew the George Jones sound, but will also entertain a whole new generation of fans who will grow to respect the talents of Ron Crites as one of the world's best tribute artists. While in Nashville, Ron was able to perform with many great entertainers and they all said it was like George Jones himself singing with them.

No One Can Ever Fill George Jones Shoes I Just Want To "Keep Um' Walking"  

This show guarantees to leave your audience; whether it be a your Home, Casino venue, local theater, corporate event or private party; thanking you or a night of great music, songs, story tellings and true professionalism at its best.If you have any questions or inquiries, please call the number below and we will be happy to discuss how we can enhance your event and have your guests talking about it for years to come. Ron Crites 615-294-4163

                                                    "Celebrity Impersonator"

Featuring Ron Crites NOT an George Jones Tribute Artist- But a REAL Lookalike- Soundalike!

"George Jones "Keep Um' Walkin" Show"


Please E-Mail Me For Quote's And Booking

             roncrites@hotmail.com